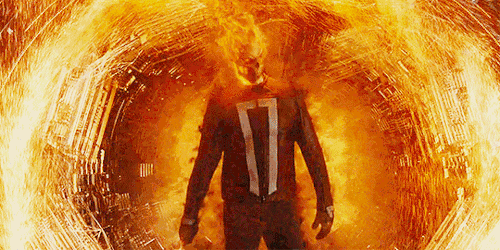 Do you want a personalized gift that only you can have?
This human skull mask will make you look unique at any themed party!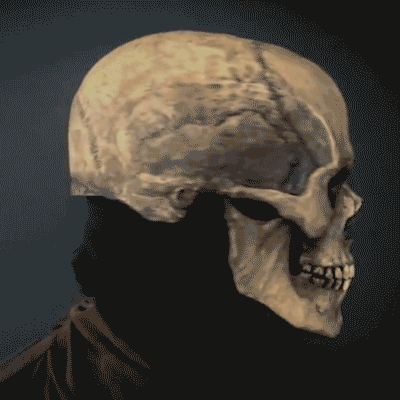 💀Complete your look at your Halloween party with this realistic full-head mask.
This Human Skull Mask is a great gothic gift for friends.🎁Give yourself a personalized gift that only you have. 
Funny and Frightening: These head skull costumes are ready for you.
Visibility: There are no obstacles in your sight. You can see through the eye of the costume.
This will add a more joyful and active atmosphere to you. High-Quality Glass Fiber is elastic and stretchy, with plenty of space.
Optimal for a head circumference of 58-62 cm. The maximum head width is 18 cm. The maximum head length is 24 cm.
This mask is so realistic that no one will believe that this is a fake skull.
😈And here's how it works:
💀You can put it on Halloween or on a themed photoshoot, you'll be getting tons of attention from others who are curious about your mask.
💀Suitable for any clothing. Made of high-quality latex, it is durable and very comfortable.
💀When you play horror magician on Halloween, your neighbors and family will scream for you, so people who really like Halloween horror play It is the coolest.
💀Suitable for Halloween, party, Cosplay costume, play jokes, Christmas, Easter, Carnival, Costume parties, Tag parties, Night club.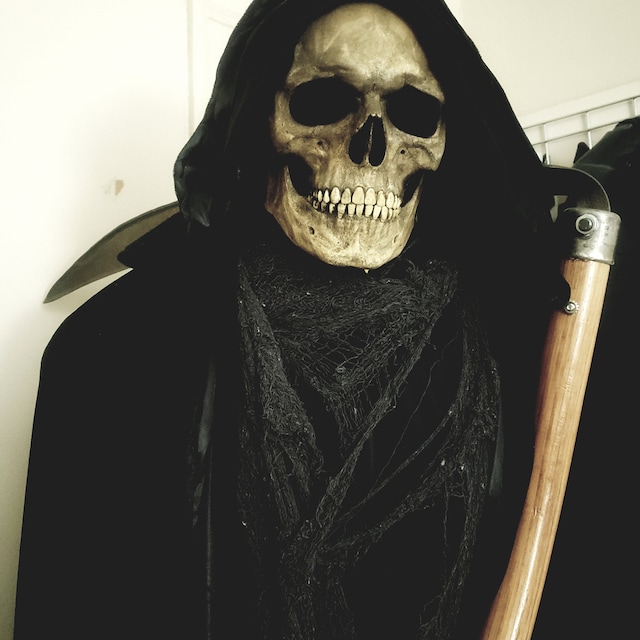 😈SPECIFICATIONS😈
✔SIZE: 9 inches long. 7-inch depth.6,1 inches wide.
✔Material: High-Quality Glass Fiber, High-quality latex,Oil paints
Hard Latex will be more flexible, Soft Latex will be more comfortable!
✔Gender: Unisex
😈PACKAGE INCLUDES😈
Frequently Asked Questions (FAQ) 
Q: Does this mask have the see-through black fabric in the eyeholes? Or are the eyeholes just open and show the wearer's eyes?
A: The eye holes are open. You could easily add a black fabric to the inside of the mask so that the wearer's eyes are visible.
Q: What are the dimensions of the mask?
A: 9 inches long. 7-inch depth.6,1 inches wide.
Q: Could it fit a kid?
A: It is perfect for children over 11 years old.
Q: Can this be painted?
A: You will have to use the correct paint. Test the paint before you paint the entire mask.
😈Customer Review😈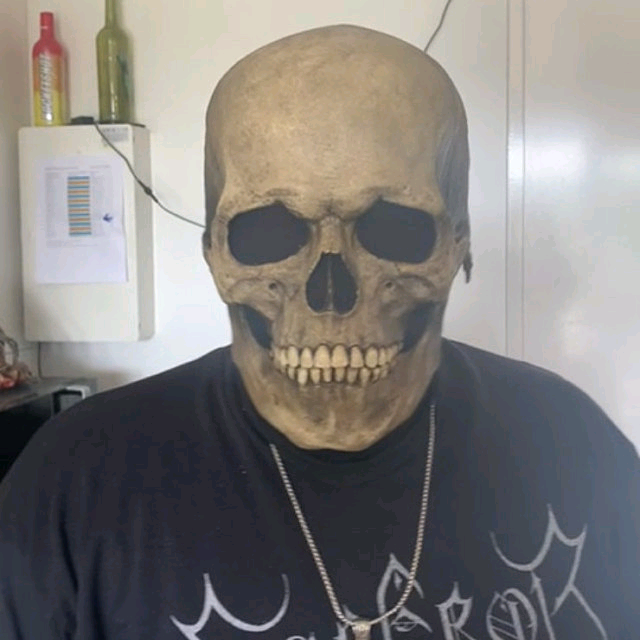 This skull fits well-maybe there is a little extra space, it has a very high quality and fit, does not feel loose or shaky like a latex mask, just what I need. Ready to wear this with my band.Easiest Black Mask cosplay ever. I'll be the one in the cool mask!
I am blown away by the craftsmanship! Simply amazing. I know it's hard to gauge the quality of something online just by looking at pictures and I'll admit that I did worry about the possibility of opening up the box to see something different from what I thought I was buying. Nothing disappointing or unexpected here! This thing is top notch *chef kiss* kind of quality. It looks so awesome in person!! Plus, it arrived months earlier than the original estimated delivery dates, which was surprising and exciting!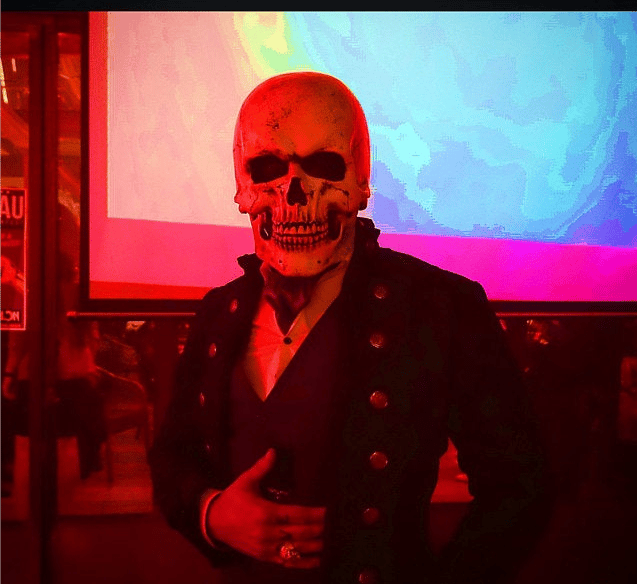 Love this mask. So realistic and fits perfectly.